OUR WORK > DISCOVERY
.

DISCOVERY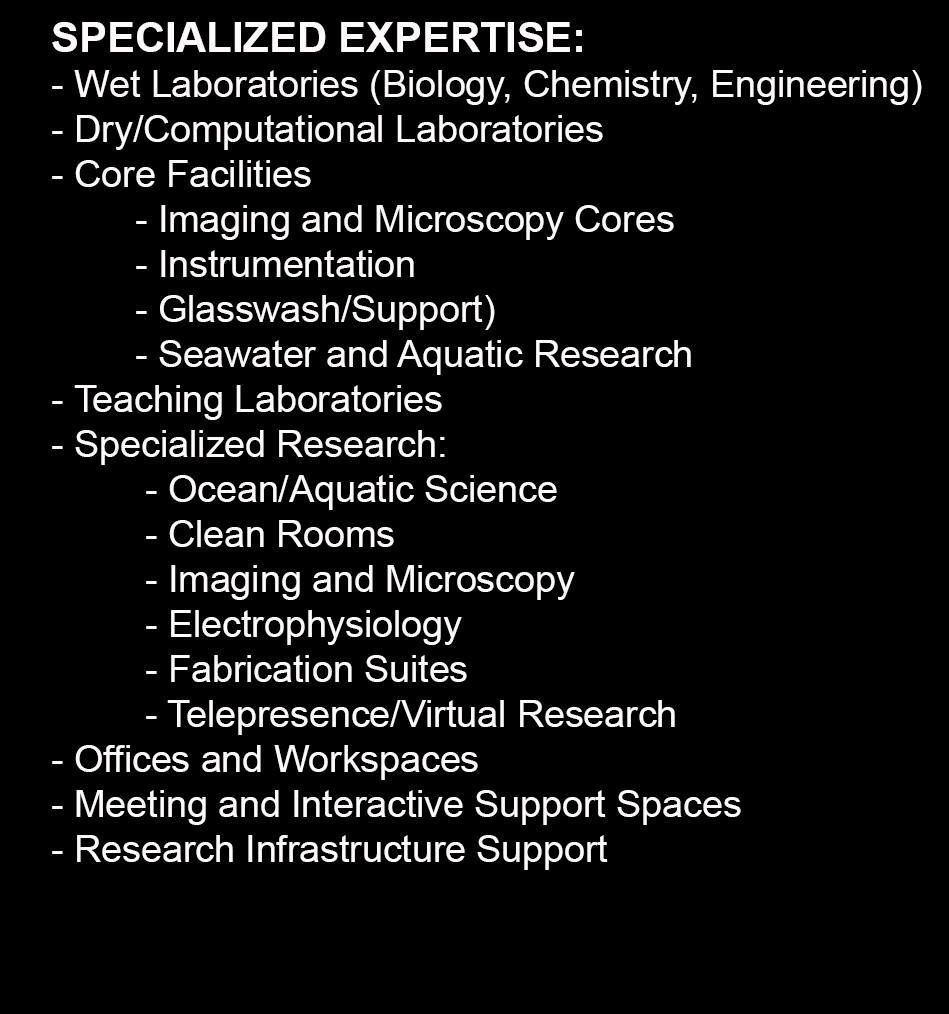 Whether working in the lab, in an office, or at home, discovery is a complex endeavor which requires the right setting to ensure success. Research and working environments are complex spaces, and while there are similarities and best practices that apply to all, what really shapes great spaces for discovery are the specific needs and ideas of individuals, and the mission and culture of the organizations which they represent. For this reason, great discovery spaces must be driven by a detailed understanding of how a particular group needs to use space, rather than a preconceived notion of what a certain type of research looks like. As architects for your laboratory or working environment, our role therefore is to listen and help understand the needs of your users to produce exceptional and inspiring environments for their work, which we do through understanding capabilities, focusing on culture, and designing for fluidity in research.
.
For more information on planning and design for research – whether planning a new laboratory building, working on a small renovation of an aging campus building, or to talk about the unique needs of your laboratory – contact Anthony Paprocki at adp@architecture-adp.com.

---
FEATURED PROJECTS