EXISTING BUILDING/INFRASTRUCTURE CONDITIONS ANALYSIS
Working with existing and dated facilities is a significant challenge faced by most institutions, organizations, and homeowners today, as space constraints, aging infrastructure, and unknown existing conditions all impose limitations on how spaces or buildings can be repurposed for new needs. We understand that this can be challenging and make it our goal to help understand the constraints and considerations for reviving tired buildings for new programmatic uses from the outset in order to breathe new life into the spaces we inhabit. From helping our clients understand, evaluate, and document existing conditions, to masterplanning complex infrastructure or phased renovation work, our team has a unique expertise in working with existing buildings to ensure they can continue to meet your needs for many more years to come.
.
Existing Building/Infrastructure Existing Conditions Analysis Services include the following:
.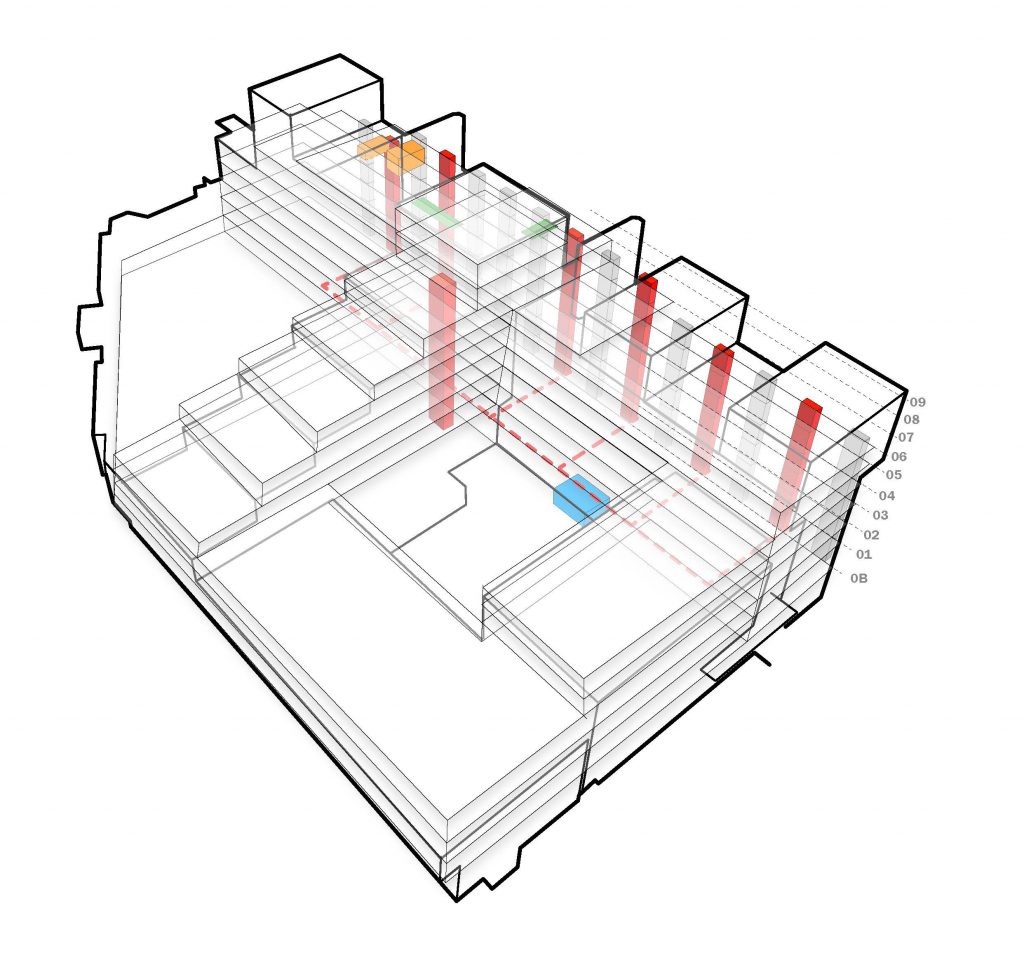 Existing Conditions Verification, Documentation, and Assessment
Space and Condition Assessments
Development of Base Existing Drawings for Design
Three-Dimensional Modeling of Existing Facilities and Spaces
Risks, Challenges, and Opportunity Assessments
Zoning, Code, and Planning Review
Infrastructure Analysis and Planning (with MEP Partners)

---
OTHER SERVICES