OUR WORK > RESUSCITATING
.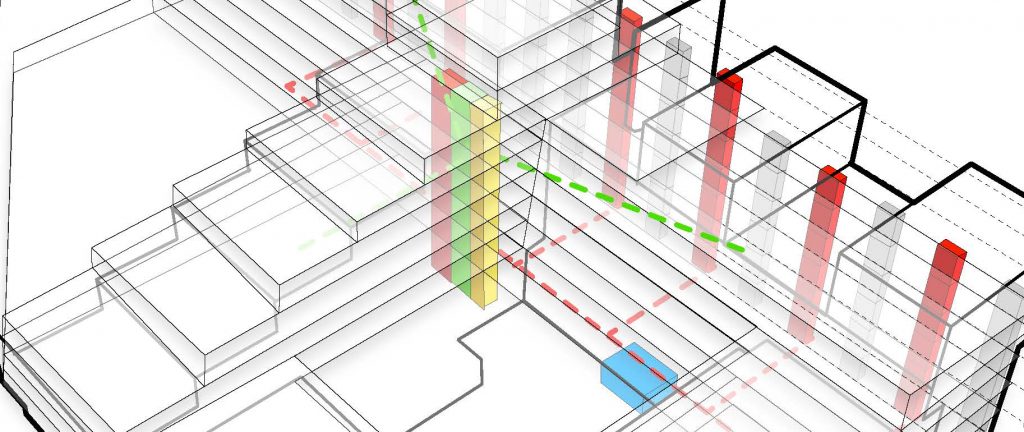 RESUSCITATING
While the nature and needs of research and education have changed over the years, many existing facilities have not – presenting challenges to accommodating modern programs in legacy buildings. Working with these existing and dated facilities is a significant challenge faced by most Colleges, Institutions, and Universities today, as space constraints, aging infrastructure, and unknown existing conditions all impose limitations on how spaces can be repurposed for new needs. We understand this can be challenging, and make it our goal to help understand the constraints and considerations for reviving tired campus structures for new programmatic uses or updated infrastructure from the outset in order to breathe new life into meaningful older structures.
.
Our team has a wide range of experience working with existing buildings – from complex renewal projects for new programs, to detailed assessments, intricate infrastructure replacement projects, and deferred maintenance prioritization. For more information on how we can help resuscitate your existing buildings, please contact Anthony Paprocki at adp@architecture-adp.com.

---
FEATURED PROJECTS